by Caroline Mortimer, The Independent, 9 November 2015
Caroline Mortimer reports on figures in the United Kingdom showing hate crimes recorded by police increased from 1,955 incidents in 2013-14 to 2,765 incidents in 2014-15.
The news comes on the 20th anniversary of the passing of the Disability Discrimination Act – which gave disabled people the same legal rights as everyone else. 

It came after a series of direct actions inspired by the Civil Rights movement in America by protesters including demonstrations in Trafalgar Square and disabled people blocking the path of buses in their wheelchairs.

Before the passing of the act a disabled person could be legally turned away from a restaurant, prevented from using public transport or even be fired when they told their employer they were ill.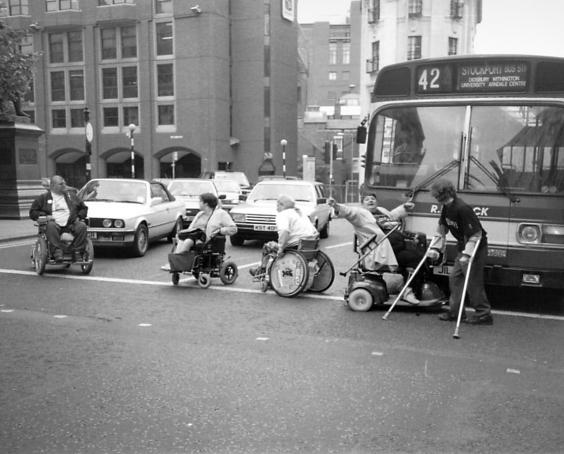 Click here to read the full article.